Be "Speshul"
We know you are special or as we say "Speshul" and everyone else needs to know it as well.
Smile, they just read your coffee mug!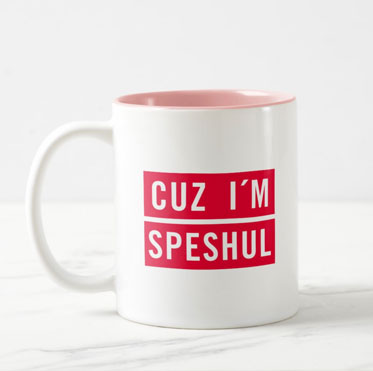 Excuse You!
Why can I go to the front of the queue? "Cuz I'm Speshul" and our styling tee says it for you. Wear it, say it, be it. We know you are, now you can tell the world you are "Speshul".